3 BARS OF SOAP FOR $15 - Kate Lynn & Adwoa Black Bar Soap with Shea Butter
$

15.00 On Sale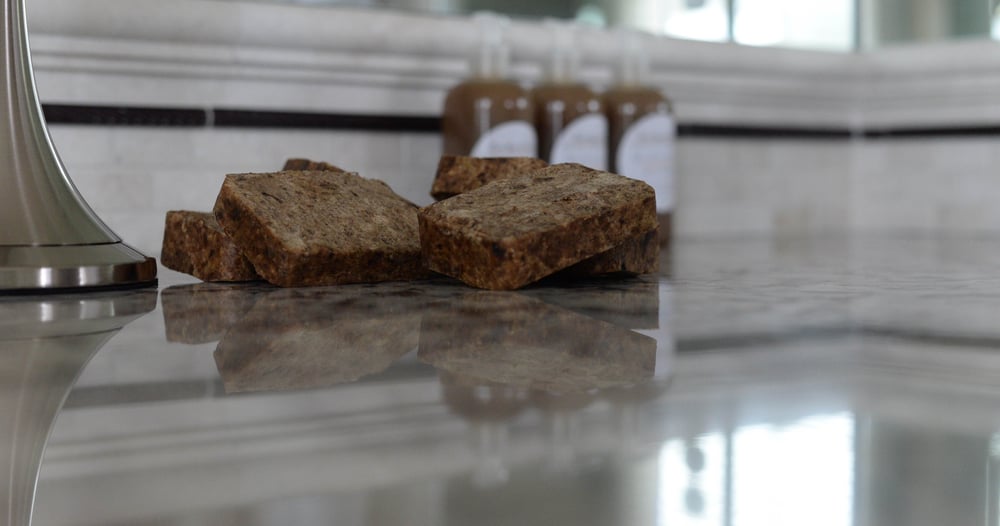 Treat your skin to a total cleansing experience with this combination of black soap and moisturizing Shea Butter. The high percentage of Shea Butter maximizes moisture retention and promotes healing.
Black soap cleanses gently, so it's ideal for people with rosacea, rashes, dryness and other skin conditions. Black soap also contains a plantain extract, which has antibacterial properties that may help treat acne breakouts.
The soap can be used as a shampoo, face wash and body wash.
Benefits of Black Soap:
- Black soap firms and tones skin and improves skin texture, for more supple and glowing skin
- Black soap helps even out and fade brown spots and discolorations
- Black soap has antibacterial and anti-fungal properties and is great for deep pore cleansing. It also is effective at removing makeup because of the oils and butters
- The ashes in black soap provide exfoliating properties to remove dead skin cells and thereby improve fine lines, soften and rejuvenate rough skin
- It Alleviates Razor Bumps. It is often used during shaving because of the high Shea butter content, which protects the skin.
Share